TWITTER: @BRANDONSMITHCO / INSTAGRAM: @BRANDONSMITHCO / YOUTUBE: @BRANDONSMITHCO
TWITCH: BRANDONSMITHCO PLAYSTATION: BRANDONSMITHCO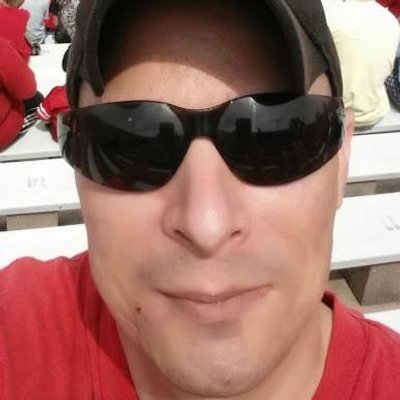 INTRODUCTION:

Hello, I'm Brandon Smith.
Height: 5'11

Work/Play: Las Vegas, NEVADA
HOMETOWN: Lincoln, Nebraska
Employment: Privacyforce, LLC.
Bondle Corp.
Retired: USNavy (8 Years Medical)
College: Fort Hays State University - BS/MS Computer Science / Organizational Leadership / Criminal Justice
In progress Ph.D in Educational Leadership Studies Organizational Leadership
Relationships: Single (Private)
Age: 39 ( 1979 ) ( LIBRA )
~ CHILDHOOD BACKGROUND ~
First off let me tell you a little bit about myself and my background. I started working at a young age. I pedaled a bike delivering papers from the age of 10-16 years old. I drove about 6 miles a day when the weather was good. I took martial arts during this time for about 8 years. I was active in sports for a few years when i got to high school which i was not to good at because i was a bit clumsy. I joined the military after working in a factory for a year, for some reason i felt god had a greater calling for me to do something greater. I joined the Navy and served 8 years until i was 27 years old. i was separated to do ROTC for 4 years then go back in as an officer. I developed anxiety really bad and a few other problems so they medically seperated me with disability. I continued to stay in college for the past 10 years getting an Associate in science and arts, a Bachelors in computer science and organizational leadership, a masters in organizational leadership and computer science, all while tutoring my mom helping her get an AA, BS, and MA degree in criminal justice studies. I am currently signed up and taking classes at liberty university for doctorate degree in organizational leadership.

~ FITNESS BACKGROUND ~
I enjoy fitness and trying to be fit very much. I use to be very active riding a bike and running all the time when i was younger, i took martial arts and my martial arts instructor use to beat us on the regular (intense workouts, he was a drill sergeant ex-military special ops ex-Kansas city swat team now a 10th Dan Black belt combat martial arts before there even was a UFC) seemed fun to me at the time my body was great at conditioning as far as being able to do the calisthenics. When I got to boot camp that was a breeze yes a person can actually do 180 push ups in 2 minutes and 150 situps in 2 minutes. I went in to bootcamp underweight because i didn't like to eat. I was underweight by 9 lbs at 124 lbs and 6 foot tall 3 months later i was 172 lbs... mom said i was rock solid and in the best condition of my life. It was most likely they beat us every day and it was a peace of cake for me, except the running i can't ever run to fast I guess. I think i passed the the 1.5 mile in 10:28 right at the cutoff of 10:30, i think the fastest i run the mile was about 5 minutes just the last half mile killed me. When I was stationed in the tropics i use to run 9 miles a day. The joys of the military i tell you PT 2 hours a day work 6 hrs have the weekends off, it was great.
I loved working out i continued to work out after boot camp for about 10 years til the age of 34 when i started having problems with my knees, shoulders, my back.. it's really taken a tole on my body and wanting to work out. They say i have gravel pellets in my joints for my shoulders and knees cause of deposits or something there the mri shows i guess. Physical therapy through it has been good. It helps to grind it up.
I would like to think i know or have picked up some ideas about being physically fit through that time. Right now over the past 3 years i haven't been very active. So i have gained about 35lbs up to about 235lb which i'm still trying to figure out why or how that happened so fast. So the past 2 months i have started working out again slowly and i have put myself on a strict diet of so many 1200-1500 calories etc. I have lost a few pounds or so i think about 25 lbs in the last 2 months down to about 207 so Im pretty happy about that, I have never been on a diet before so its new to me to be actually doing it. I use to wonder what the complaint was from those on them that dieted but i guess 3500 calories in 1 lb is a little harder coming off then going on. Is all math. Piece of cake or lack there of.
~ EMPLOYMENT ~
I have some start up companies and organizations that I am trying to develop but it takes time. Privacyforce was designed to help consult people about the risk of physical/online dangers teaching people/corporations how to stay safe and secure. There is a concept I have developed that is in testing but needs funds to securely pass information in stages to authorized people. Similarly, working with Privacyforce has allowed me to develop security contracts to help companies secure access to there properties along with other things. Bondle Corporation is underdevelopment with a few other people. We are looking for Ex-Facebook employees who have coding/design experience and would like to be in the ground floor of designing something new for a different social media platform. I am a member of Metello Investments which controls the funds to separate organizations that need funding. So, if you are looking for a 503 c Non-Profit to donate to please look in to that. Right now, I am retired like I said and I do not have to work but these ideas keep me busy. I live comfortable the way I do. I have debts and bills like everyone else, yes, but who don't?
~ DATING ~
Im single because i want to be, yet searching and its difficult at times like it is for everyone i guess. I am sort of land locked with not a lot of opportunity where i live too. In one hand, Las Vegas is the capital of sex and entertainment people coming and going all the time. The bad part is, they dont stay long and are transient only staying for a few days before they fly back home to be with their families and friends. Where I grew up in my hometown, I go to church every week usually with mom and dad when they want to go to the early services at 8 AM so there are my older friends there no one under 50 years old. Then, at the 10AM services there are 3 people under 35 but they are married and there is a few single girls 17-20 but they are leaving to college or have boyfriends around their own age. I want someone who is faith based as well i think but its not to important to me I would just want to have faith there is something greater to this life after then to not know what to do and not be prepared. My towns pretty small around 100,000 people on the dating apps (Match, Okcupid, PoF) there are 50 people aged 23-37 age range on there then the next level goes to 60 miles away to where you find another batch of people. It really is fun dating in this day and age and it gets funner the older you get with prior relationships, children, and emotional baggage that goes along with all that from past relationships. I dont do bars and im a little shy straight edge. Right now, I have stopped using dating apps because of people catfishing playing games or just wanting money being fake. They teach people to be fake and ask for money then when you say no they close the door on you. And thats fine, thats what I want. I wont change you, you wont change me. Have some class people. Have I dated off line before: Yes. I have met a few good women off the internet and had successful friendships with them. That was many years ago and things have changed a lot.
~ FUN FACTS / COMMONALITY ~
Shows I Like Top 5:
ANIME ( SOUTHPARK, BOBS BURGERS, THE CLEVELAND SHOW, FAMILY GUY, AMERICAN DAD )
BINGE WORTHY: ( THE OFFICE (US), PARKS AND REC, WORKAHOLICS, THE GOLDBERGS)

MUSIC: (TAYLOR SWIFT, KATY PERRY, SHINEDOWN, 3 DAYS GRACE, DISTURBED, 50's-90s)
RESTRAURANTS: ( McDs, BURGERKING, TACO BELL, GOLDEN CORAL, RUNZA) LOL!
COLORS: ( PINK, BLUE, GOLD, YELLOW, BLACK, RED)